Personal Loans Australia
:: News
ASIC Publishes First FSCP Reprimand for Adviser Impersonating Client
ASIC Publishes First FSCP Reprimand for Adviser Impersonating Client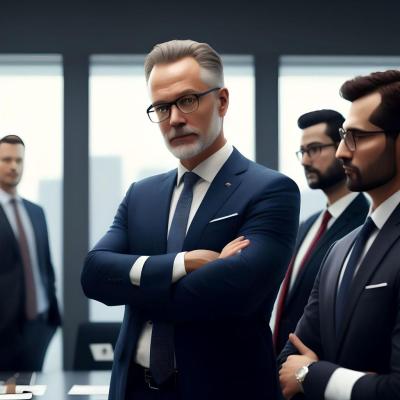 ASIC's newly formed Financial Services and Credit Panel (FSCP) has recently published its first reprimand of an adviser known only as "Mr S" for impersonating a client during two phone conversations with a bank.
Although the adviser did not benefit from the attempt to facilitate a transaction on the client's behalf, the panel determined the adviser contravened the Corporations Act and issued a directive for the adviser to provide three successive compliance audits undertaken by their licensee.
The FSCP Register and Adviser Privacy
The FSCP Register is designed to display any adverse findings against financial advisers, but it will only include a summary of the finding if nothing noteworthy was determined. The names of advisers involved in a matter are usually not disclosed unless required to be published on the Financial Adviser Register. In some instances, a media release may be published by ASIC, but advisers will not be named on the outcomes register or in the media release unless the decision made by the panel is required to be recorded on the Financial Adviser Register.
New Regulations and the FSCP
The FSCP was created as part of the Better Advice Act passed in late 2021, which streamlined regulatory aspects in the financial services industry, including the shutdown of the Financial Adviser Standards and Ethics Authority (FASEA). The FSCP was officially launched at the beginning of last year, however, it took nearly six weeks before the government announced any appointments. The panel is expected to address less serious misconduct of advisers in the industry.
ASIC Senior Leader for Financial Advisers, Leah Sciacca, noted the existence of the FSCP at the Financial Advice Association roadshow last month and stressed that advisers who commit less serious misconduct wouldn't necessarily be named. Ms Sciacca explained that from time to time, ASIC may issue a media release when appropriate, but advisers' names would not be included in the release or on the outcomes register unless the decision is required to be recorded on the Financial Adviser Register.
In Conclusion
The FSCP has made its first published reprimand of an adviser for impersonating a client, further highlighting the regulatory environment within which financial advisers need to operate. The new FSCP register is expected to bring more transparency and accountability to the industry, however, it will not necessarily name and shame advisers committing less serious misconduct. It remains to be seen how the panel will operate and what impact it will have on industry compliance and misconduct.
Published:Saturday, 3rd Jun 2023
Source: financialservicesonline.com.au
Share this news item:
NAB Ordered to Pay $2.1 Million Penalty for Unconscionable Conduct


29 Sep 2023: .financialservicesonline.com.au

In a recent ruling, the Federal Court of Australia has found National Australia Bank Limited (NAB) guilty of unconscionable conduct and ordered the bank to pay a pecuniary penalty of $2.1 million to the Commonwealth of Australia. This penalty is in respect to NAB's contravention of section 12CB(1).

- read more
ANZ Fined $15 Million for Misleading Credit Card Fees


27 Sep 2023: .financialservicesonline.com.au

ANZ, one of Australia's largest banks, has recently faced a significant penalty, being fined $15 million for misleading its customers regarding credit card fees. The bank was found to have failed in providing accurate information to its customers, resulting in unexpected fees and interest charges on cash advances. This breach of financial regulations has led to repercussions for ANZ, as well as financial restitution for affected customers.

- read more
Financial Stress and Its Impact: Insights from TAL Research


26 Sep 2023: .financialservicesonline.com.au

A recent study conducted by life insurer TAL sheds light on the effects of financial stress on employees and highlights the crucial role of financial literacy in alleviating this burden. The findings from the 'TAL Financial Health and Literacy Whitepaper' underscore the strong connection between financial knowledge and stress levels, thereby emphasizing the need for employers to prioritize financial education.

- read more
Buy Now, Pay Later Services: Balancing Convenience with Responsibility


Millions of Australians use Buy Now, Pay Later (BNPL) services, such as Afterpay, Zip, humm, and Klarna, to make purchases and pay back the amount in instalments. However, concerns have been raised about the easy credit offered by these services and the potential harm it can cause to vulnerable individuals. The Australian government has promised to crack down on the industry by the end of the year, with a focus on ensuring appropriate checks are in place to prevent the inappropriate marketing of credit to vulnerable groups.

- read more
The Truth Behind Payday Loans


There's a lot been said about payday loans. Many claim that the interest rates charged are outrageous. Others say that they are the only source of finance available for those with less than perfect credit score. There is a bit of truth in both claims but there is much more to payday loans than meets the eyes.

- read more
When should I use a personal loan?


Unsecured personal loans can really help in a pinch. If your savings are low and your car breaks down, for example, such a loan can patch up your life. Or maybe you're buying a big-ticket item and you need backup money to cover a short-term hole in your bank account.

- read more
Find out now if you qualify and compare rates, offers and options from multiple lenders - without a credit check!
Personal Loan:
A Personal Loan is a means of obtaining finance from a financial institution or financial product provider and the lending criteria usually depends on criteria such as personal income and expenses, assets and liabilities, employment status and previo