Personal Loans Australia
:: News
Mortgage Stress Spurs Increase in Early Release Super Enquiries
Mortgage Stress Spurs Increase in Early Release Super Enquiries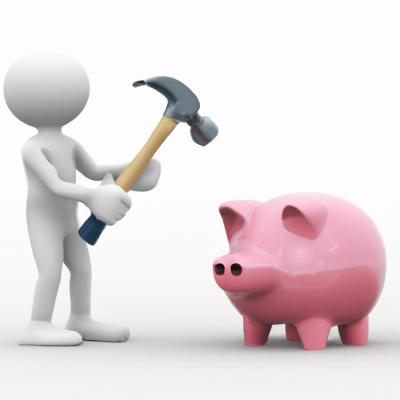 The COVID-19 regime implemented by the former Coalition government allowed individuals facing financial hardship to access their superannuation early.
Although this program ended almost four years ago, recent data suggests that people are still seeking early access to their superannuation to overcome current economic challenges.
Data presented to a Parliamentary Committee by the National Debt Helpline reveals that enquiries about early superannuation release to meet mortgage obligations and other expenses remain high on the list of calls received by the helpline.
The information highlights that enquiries relating to early superannuation release for mortgage payments and other costs ranked fourth and fifth, respectively, among the calls handled by the helpline.
In its documentation submitted to the Parliamentary Joint Committee on Corporations and Financial Services, the hotline disclosed that there have been 286,458 visits to the National Debt Helpline website thus far in 2023, marking a 47% increase from the 194,555 visits recorded during the same period last year.
According to the submitted data, the following list represents the most visited pages on the website for 2023, excluding the home page:
Find a financial counsellor
Understanding financial hardship and your rights
No interest loan scheme
Access superannuation – early release to pay mortgage arrears or rates
Access superannuation – early release due to severe financial hardship
Centerlink debts
Emergency assistance
About financial counselling
About the National Debt Helpline and contact information
Rent
The most frequently viewed pages indicate that individuals are searching for ways to access funds or assistance to cover their debts or financial shortfalls. This includes exploring options such as early superannuation withdrawal, applying for no-interest loans, or accessing emergency relief. These findings suggest that people are reaching their financial limits and actively seeking assistance.
Published:Wednesday, 13th Sep 2023
Source: financialservicesonline.com.au
Share this news item:
NAB Ordered to Pay $2.1 Million Penalty for Unconscionable Conduct


29 Sep 2023: .financialservicesonline.com.au

In a recent ruling, the Federal Court of Australia has found National Australia Bank Limited (NAB) guilty of unconscionable conduct and ordered the bank to pay a pecuniary penalty of $2.1 million to the Commonwealth of Australia. This penalty is in respect to NAB's contravention of section 12CB(1).

- read more
ANZ Fined $15 Million for Misleading Credit Card Fees


27 Sep 2023: .financialservicesonline.com.au

ANZ, one of Australia's largest banks, has recently faced a significant penalty, being fined $15 million for misleading its customers regarding credit card fees. The bank was found to have failed in providing accurate information to its customers, resulting in unexpected fees and interest charges on cash advances. This breach of financial regulations has led to repercussions for ANZ, as well as financial restitution for affected customers.

- read more
Financial Stress and Its Impact: Insights from TAL Research


26 Sep 2023: .financialservicesonline.com.au

A recent study conducted by life insurer TAL sheds light on the effects of financial stress on employees and highlights the crucial role of financial literacy in alleviating this burden. The findings from the 'TAL Financial Health and Literacy Whitepaper' underscore the strong connection between financial knowledge and stress levels, thereby emphasizing the need for employers to prioritize financial education.

- read more
When should I use a personal loan?


Unsecured personal loans can really help in a pinch. If your savings are low and your car breaks down, for example, such a loan can patch up your life. Or maybe you're buying a big-ticket item and you need backup money to cover a short-term hole in your bank account.

- read more
Buy Now, Pay Later Services: Balancing Convenience with Responsibility


Millions of Australians use Buy Now, Pay Later (BNPL) services, such as Afterpay, Zip, humm, and Klarna, to make purchases and pay back the amount in instalments. However, concerns have been raised about the easy credit offered by these services and the potential harm it can cause to vulnerable individuals. The Australian government has promised to crack down on the industry by the end of the year, with a focus on ensuring appropriate checks are in place to prevent the inappropriate marketing of credit to vulnerable groups.

- read more
Find out now if you qualify and compare rates, offers and options from multiple lenders - without a credit check!
Personal Loan:
a loan that is granted for personal use, normally unsecured and granted by a lender on the borrower's integrity and capacity to repay