Personal Loans Australia
:: News
Australian Borrowers Brace for More Interest Rate Challenges
Australian Borrowers Brace for More Interest Rate Challenges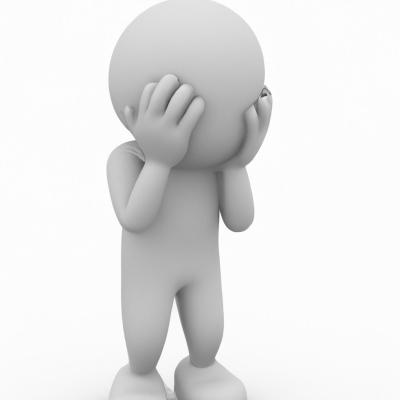 According to recent estimates by CBA, the value of fixed-rate mortgages set to expire within the next six months amounts to a staggering $34 billion.
Even more concerning is the anticipated expiration of an additional $52 billion worth of fixed-rate mortgages by the end of the year.
The Changing Landscape of Fixed Rate Loans
It is noteworthy that Australian borrowers have only experienced a fraction of the 4.0% increase in the official cash rate (OCR) thus far. However, the CBA predicts that this number is poised to rise to approximately 85% by the end of the year, revealing a significant shift in borrowers converting their fixed-rate mortgages to variable.
This shift is said to unfold further in mid-2024 when the bulk of fixed-rate mortgages are set to be rolled-off. CBA estimates that Australian households will devote approximately 10% of their disposable income to servicing debt. This statistic marks a historic high in debt servicing costs for Australian residents.
Insights from an Economic Analyst
A recent tweet by Macquarie Group senior economist, Justin Fabo, captures the current state of affairs quite succinctly. He points out that despite the cash rate rising by 400 basis points, the average interest rate on outstanding variable-rate owner-occupier home loans has risen by a marginally lower 337 basis points (as of July).
A further analysis by Fabo indicates that the rise in interest rates for all outstanding home loans, on average, is around 278 basis points. This suggests that the average interest rates paid by Australian mortgage holders will continue to climb in parallel with the expiration of fixed-rate mortgages.
Rate Hike Speculations
Given the inherent tightening in the mortgage market due to the expiration of fixed-rate loans, it is highly probable that the Reserve Bank of Australia (RBA) will not increase rates again in this particular cycle. The upcoming challenges faced by Australian borrowers are indicators of an evolving mortgage landscape that will inevitably affect the decisions made by the RBA.
Published:Wednesday, 13th Sep 2023
Source: financialservicesonline.com.au
Share this news item:
NAB Ordered to Pay $2.1 Million Penalty for Unconscionable Conduct


29 Sep 2023: .financialservicesonline.com.au

In a recent ruling, the Federal Court of Australia has found National Australia Bank Limited (NAB) guilty of unconscionable conduct and ordered the bank to pay a pecuniary penalty of $2.1 million to the Commonwealth of Australia. This penalty is in respect to NAB's contravention of section 12CB(1).

- read more
ANZ Fined $15 Million for Misleading Credit Card Fees


27 Sep 2023: .financialservicesonline.com.au

ANZ, one of Australia's largest banks, has recently faced a significant penalty, being fined $15 million for misleading its customers regarding credit card fees. The bank was found to have failed in providing accurate information to its customers, resulting in unexpected fees and interest charges on cash advances. This breach of financial regulations has led to repercussions for ANZ, as well as financial restitution for affected customers.

- read more
Financial Stress and Its Impact: Insights from TAL Research


26 Sep 2023: .financialservicesonline.com.au

A recent study conducted by life insurer TAL sheds light on the effects of financial stress on employees and highlights the crucial role of financial literacy in alleviating this burden. The findings from the 'TAL Financial Health and Literacy Whitepaper' underscore the strong connection between financial knowledge and stress levels, thereby emphasizing the need for employers to prioritize financial education.

- read more
When should I use a personal loan?


Unsecured personal loans can really help in a pinch. If your savings are low and your car breaks down, for example, such a loan can patch up your life. Or maybe you're buying a big-ticket item and you need backup money to cover a short-term hole in your bank account.

- read more
The Truth Behind Payday Loans


There's a lot been said about payday loans. Many claim that the interest rates charged are outrageous. Others say that they are the only source of finance available for those with less than perfect credit score. There is a bit of truth in both claims but there is much more to payday loans than meets the eyes.

- read more
Find out now if you qualify and compare rates, offers and options from multiple lenders - without a credit check!
Personal Loan:
A Personal Loan is a means of obtaining finance from a financial institution or financial product provider and the lending criteria usually depends on criteria such as personal income and expenses, assets and liabilities, employment status and previo