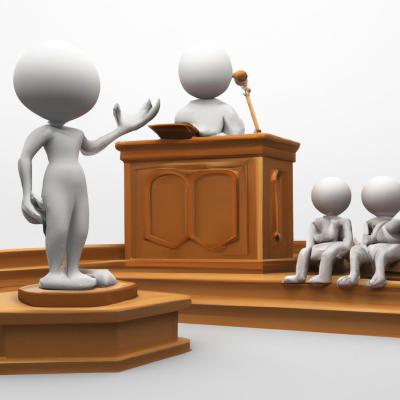 Australia's oldest bank, Westpac, is facing legal action as the Australian Securities and Investments Commission (ASIC) alleges that it failed to respond to financial hardship notices from hundreds of customers.
The civil action, which involves 229 impacted customers, will be launched in the Federal Court this week.
According to ASIC, between 2015 and 2022, these customers did not receive a response to their hardship notices within the required 21-day timeframe. The regulator believes that submitting a hardship notice, which leads to a change in the credit contract, can serve as a crucial lifeline for individuals facing challenging financial circumstances.
"Westpac's failures to respond to these notices compounded their customers' difficult financial circumstances," stated ASIC deputy chair Sarah Court, emphasizing the adverse impact caused by the bank's negligent handling of the situation.
Importance of Timely Response to Hardship Notices
ASIC's decision to take legal action against Westpac highlights the significance of lenders promptly addressing hardship notices to minimize harm to their customers. Under the National Credit Code, lenders are required to notify customers signaling hardship within 21 days if they do not agree to modify the current contract or if they require additional information to make a decision.
In addition to the delayed responses, ASIC further alleges that Westpac did not adequately investigate and address system issues affecting its online hardship notification process.
In response to the allegations, Westpac acknowledged a technology failure, citing a high volume of approximately 630,000 hardship assistance applications between 2015 and 2022. The bank expressed regret for failing to provide the necessary support to some of its customers during this time.
Westpac's group chief information officer, Scott Collary, stated, "For this, we are deeply sorry." He confirmed that the bank had reached out to the affected customers as part of a comprehensive remediation program costing $900,000, which included refunds of fees and interest, debt waivers, and payments for non-financial loss. Westpac also disclosed the incident to the regulator.
The date for the first case management hearing is yet to be scheduled.
Published:Thursday, 7th Sep 2023
Source: financialservicesonline.com.au
Share this news item:
NAB Ordered to Pay $2.1 Million Penalty for Unconscionable Conduct


29 Sep 2023: .financialservicesonline.com.au

In a recent ruling, the Federal Court of Australia has found National Australia Bank Limited (NAB) guilty of unconscionable conduct and ordered the bank to pay a pecuniary penalty of $2.1 million to the Commonwealth of Australia. This penalty is in respect to NAB's contravention of section 12CB(1).

- read more
ANZ Fined $15 Million for Misleading Credit Card Fees


27 Sep 2023: .financialservicesonline.com.au

ANZ, one of Australia's largest banks, has recently faced a significant penalty, being fined $15 million for misleading its customers regarding credit card fees. The bank was found to have failed in providing accurate information to its customers, resulting in unexpected fees and interest charges on cash advances. This breach of financial regulations has led to repercussions for ANZ, as well as financial restitution for affected customers.

- read more
Financial Stress and Its Impact: Insights from TAL Research


26 Sep 2023: .financialservicesonline.com.au

A recent study conducted by life insurer TAL sheds light on the effects of financial stress on employees and highlights the crucial role of financial literacy in alleviating this burden. The findings from the 'TAL Financial Health and Literacy Whitepaper' underscore the strong connection between financial knowledge and stress levels, thereby emphasizing the need for employers to prioritize financial education.

- read more