Personal Loans Australia
:: News
Why AI tools can complement financial advisers: Insights and limitations
Why AI tools can complement financial advisers: Insights and limitations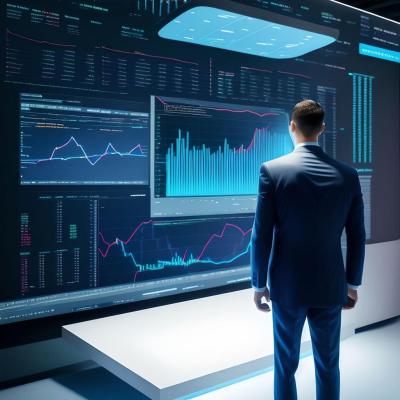 Recent research has shown that artificial intelligence (AI) tools like ChatGPT are not here to replace financial advisers and planners, but rather to complement their services.
Ben Neilson from Neilson & Co Wealth published a research article in Oxford University's _Journal of Financial Regulation_, where he explored the possibilities and limitations of AI software in creating financial recommendations.
AI can help professionals
While ChatGPT can be a useful complementary tool to decrease the time and cost required to create financial recommendations, it cannot replace the emotional support that traditional financial advice relationships are built on. AI technologies will more likely evolve as complementary tools, assisting professionals with data analysis, research, and generating recommendations.
Neilson believes that AI tools can help increase an adviser's profitability, serviceability, and hopefully improve their overall well-being. Instead of writing the same 27,000 words for every single client every year, ChatGPT can help advisers save time and generate stronger regulatory adherence as well as complementing their convention offerings.
Compliance tool and creation tool
Neilson states that ChatGPT understands financial recommendations as well as any adviser and can audit fairly accurately against existing literature, such as the Corporations Act. Effectively, it's a compliance tool as well as a creation tool. When paired with a professional's expertise, ChatGPT has the pretence of creating advice documents significantly faster while adhering to regulatory requirements.
The future of AI in financial services
"Once we begin to understand that, there is not a soul on the earth that should have any reservations about using it," Neilson explains. While AI won't replace financial advisers and planners, it can help them become more efficient and effective in their role. As AI tools continue to evolve, they will undoubtedly become an even stronger partner for professionals in the financial services industry."
Published:Monday, 5th Jun 2023
Source: financialservicesonline.com.au
Share this news item:
NAB Ordered to Pay $2.1 Million Penalty for Unconscionable Conduct


29 Sep 2023: .financialservicesonline.com.au

In a recent ruling, the Federal Court of Australia has found National Australia Bank Limited (NAB) guilty of unconscionable conduct and ordered the bank to pay a pecuniary penalty of $2.1 million to the Commonwealth of Australia. This penalty is in respect to NAB's contravention of section 12CB(1).

- read more
ANZ Fined $15 Million for Misleading Credit Card Fees


27 Sep 2023: .financialservicesonline.com.au

ANZ, one of Australia's largest banks, has recently faced a significant penalty, being fined $15 million for misleading its customers regarding credit card fees. The bank was found to have failed in providing accurate information to its customers, resulting in unexpected fees and interest charges on cash advances. This breach of financial regulations has led to repercussions for ANZ, as well as financial restitution for affected customers.

- read more
Financial Stress and Its Impact: Insights from TAL Research


26 Sep 2023: .financialservicesonline.com.au

A recent study conducted by life insurer TAL sheds light on the effects of financial stress on employees and highlights the crucial role of financial literacy in alleviating this burden. The findings from the 'TAL Financial Health and Literacy Whitepaper' underscore the strong connection between financial knowledge and stress levels, thereby emphasizing the need for employers to prioritize financial education.

- read more
18 Hot Tips For Intending Borrowers


If you're thinking of borrowing money to buy a car, boat, debt consolidation, home repairs, medical bills or anything else for that matter, here are some red hot tips to make the process much, much easier.

- read more
When should I use a personal loan?


Unsecured personal loans can really help in a pinch. If your savings are low and your car breaks down, for example, such a loan can patch up your life. Or maybe you're buying a big-ticket item and you need backup money to cover a short-term hole in your bank account.

- read more
Buy Now, Pay Later Services: Balancing Convenience with Responsibility


Millions of Australians use Buy Now, Pay Later (BNPL) services, such as Afterpay, Zip, humm, and Klarna, to make purchases and pay back the amount in instalments. However, concerns have been raised about the easy credit offered by these services and the potential harm it can cause to vulnerable individuals. The Australian government has promised to crack down on the industry by the end of the year, with a focus on ensuring appropriate checks are in place to prevent the inappropriate marketing of credit to vulnerable groups.

- read more
Find out now if you qualify and compare rates, offers and options from multiple lenders - without a credit check!
Personal Loan:
A personal loan is a loan provided to an individual or individuals (as opposed to a business) and that can be generally be used for a variety of purposes subject to the approval of the lender.